The complex offers both luxury and comfort at a fantastic location in Arnhem.
These 36 luxury apartments and 56 comfortable studios at Utrechtsestraat 38 are adjacent to Arnhem Station. The studios and apartments range from 25 to 45 m2 in floor area. Each apartment is finished to an extraordinarily high standard, and they all come with luxury flooring, curtains, a kitchen equipped with a refrigerator/freezer and modern sanitary appliances, such as a wall-mounted toilet and a walk-in shower. There is a shared rooftop terrace furnished with outdoor sofas and shade sails. Residents can also use the shared fitness area (CityGym) free of charge, and the shared laundry areas.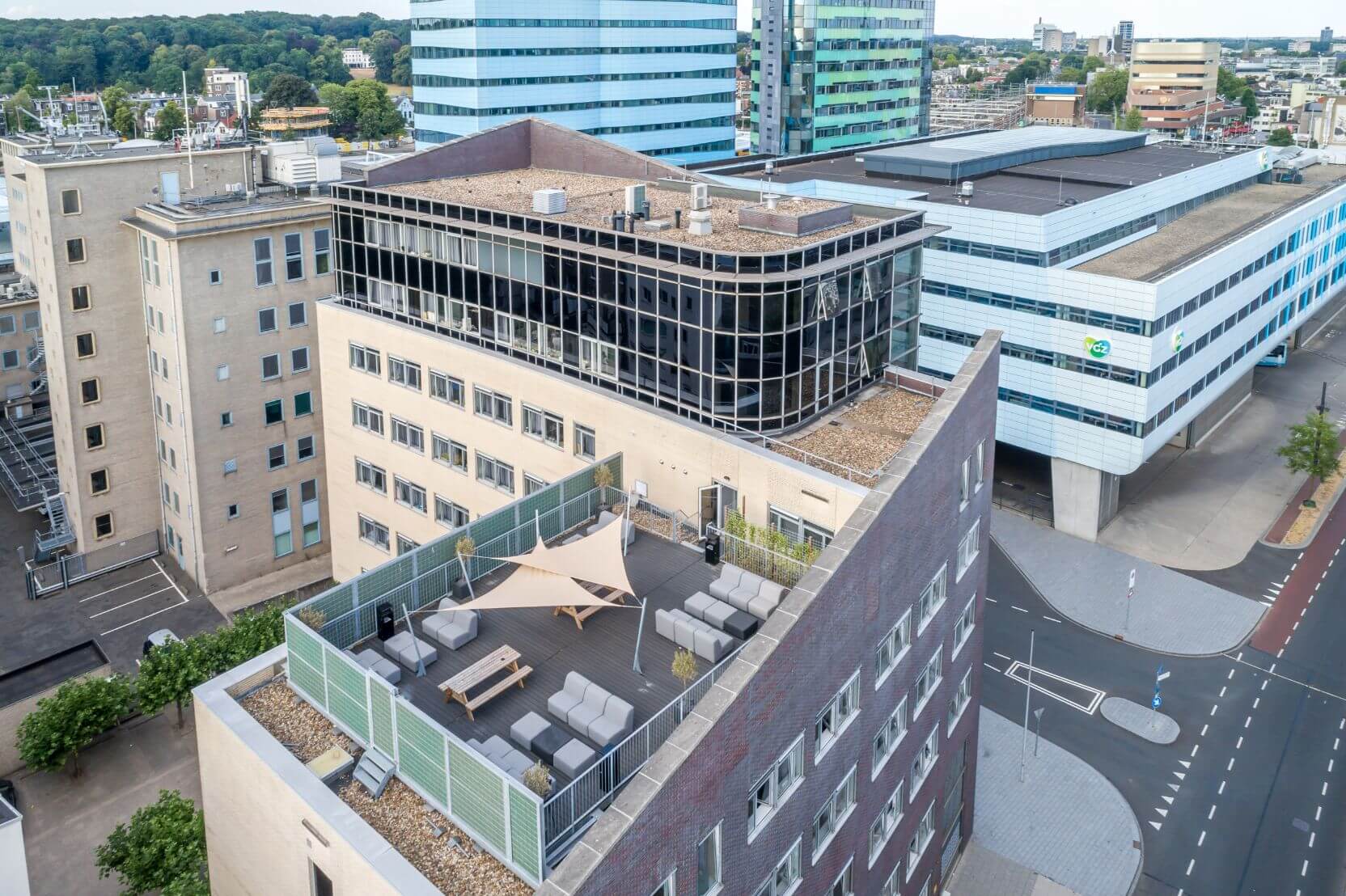 Studios cost € 593 per month, and apartment prices vary according to the floor area in m2 and start at € 630 per month. There is the option of applying for housing benefit, which is dependent upon income and other variables. Parking places in the enclosed car park are available for rent.