8.500 m² Rentable floor space
Awarded the Apeldoorn Architecture Prize.
In 2002, this former showroom for kitchens, bathrooms and construction materials was awarded the Apeldoorn Architecture Prize (Architectuurprijs Apeldoorn). The building features a curved façade that extends across the full breadth of the site, with the façades being constructed from transparent polycarbonate plates set within a steel framework.

The inclusion of several internal courtyards has given rise to a variety of informal routes through the building.

The uniform light quality and smoothness of the floors and ceilings provides a pleasant, tranquil atmosphere throughout the interior.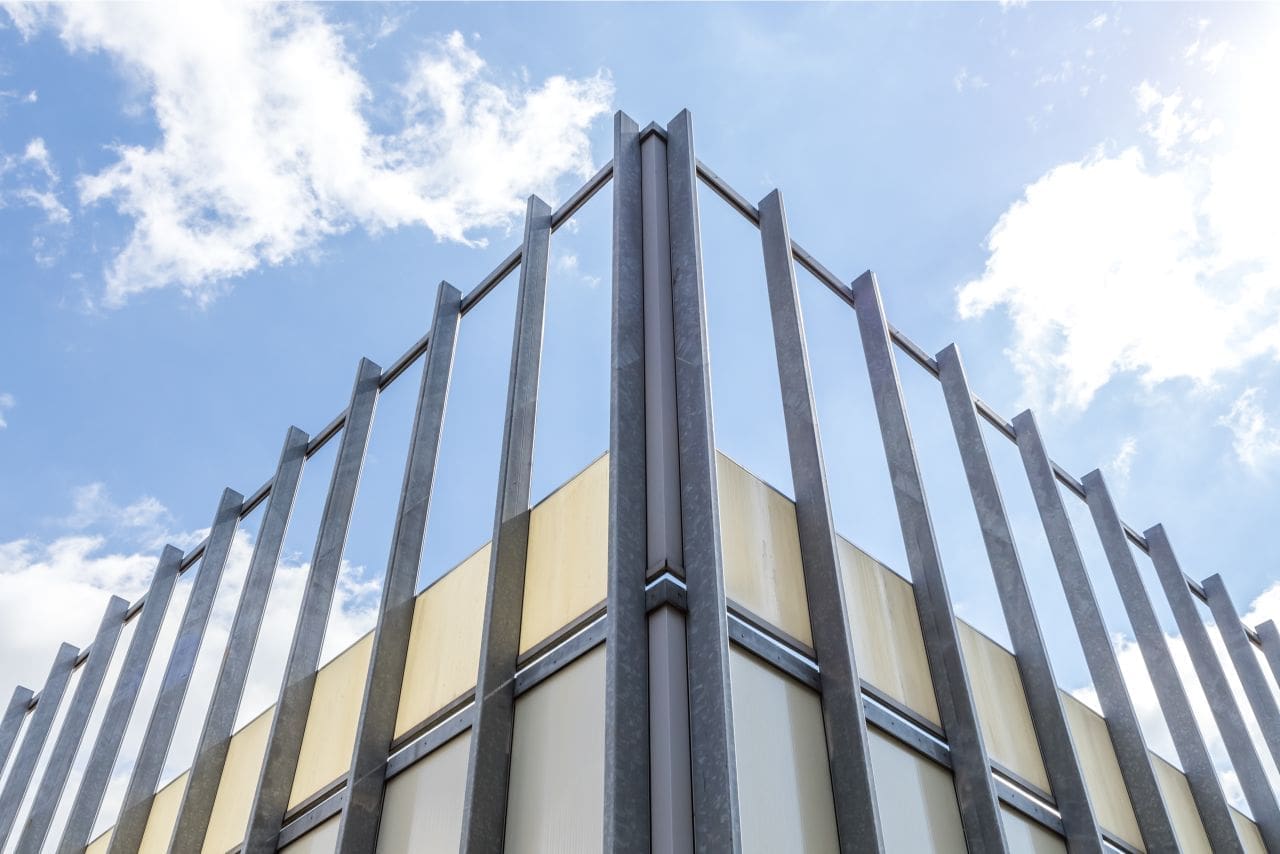 In mid-2012, we adapted the interior of the existing main building to create a multifunctional property intended to accommodate multiple users. By employing a limited number of partition walls and using carpet on the concrete floor, we have improved the acoustics while retaining the architectural integrity of the building.

This has allowed the existing industrial building to remain in its original state. Part of the grounds behind the existing building now accommodate a distribution centre.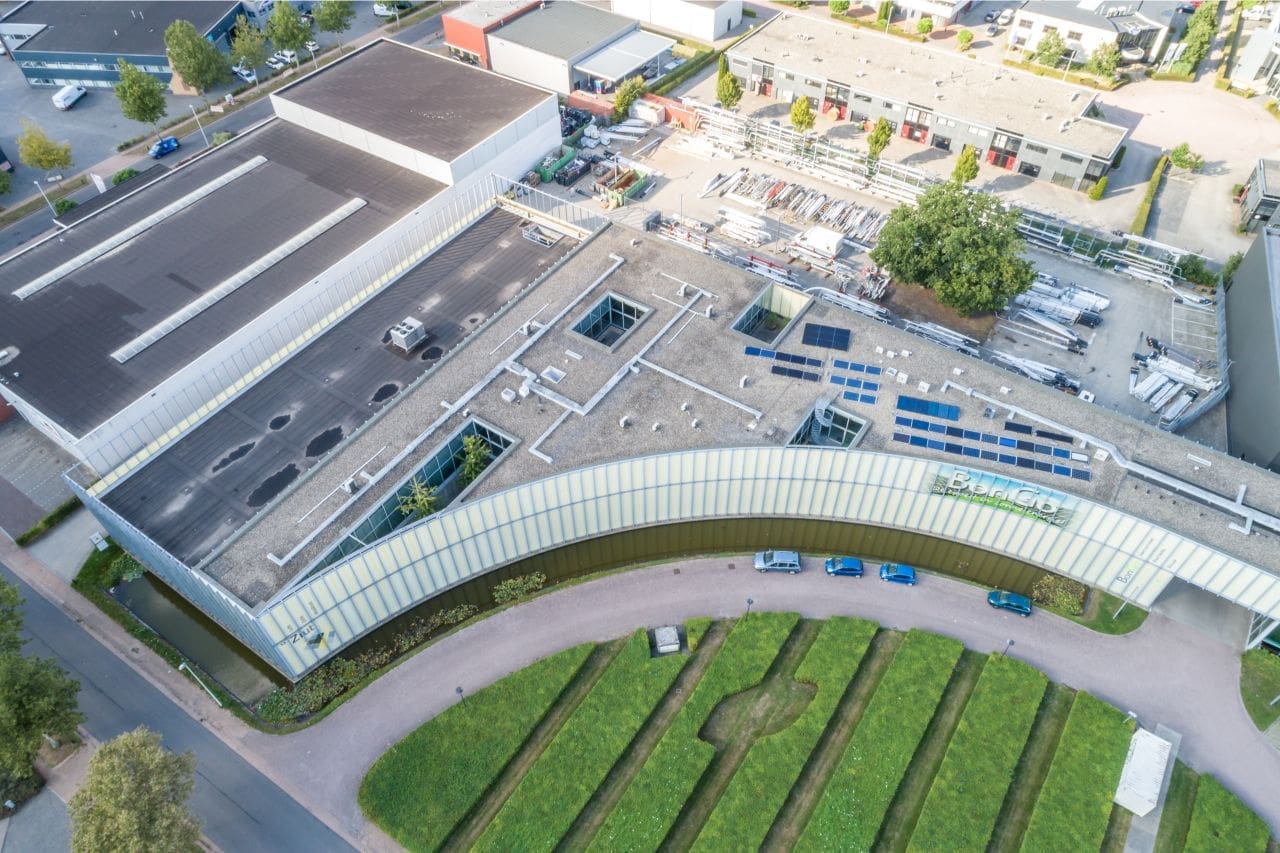 The solution for the building involved lowering the ground level and creating an underpass with an extended loading pit. This was created beneath the existing building, and leads through to the shipping area.
The level of the entire building was lowered in order to create sufficient clearance for trucks.