Prins Willem-Alexanderlaan 120.
The building offers both luxury and comfort in one of Apeldoorn's prime locations.
The complex with 103 luxury studios and 9 apartments is in the heart of Apeldoorn, close to Catharina Amalia Park (formerly Brinkpark).

The studios and apartments range from 24 to 52 m2 in floor area. Each residence is finished to an extremely high standard, and they all come with luxury flooring, curtains, stylish lighting, a luxury kitchen equipped with appliances such as a refrigerator/freezer, and modern sanitary appliances such as a wall-mounted toilet and a walk-in shower.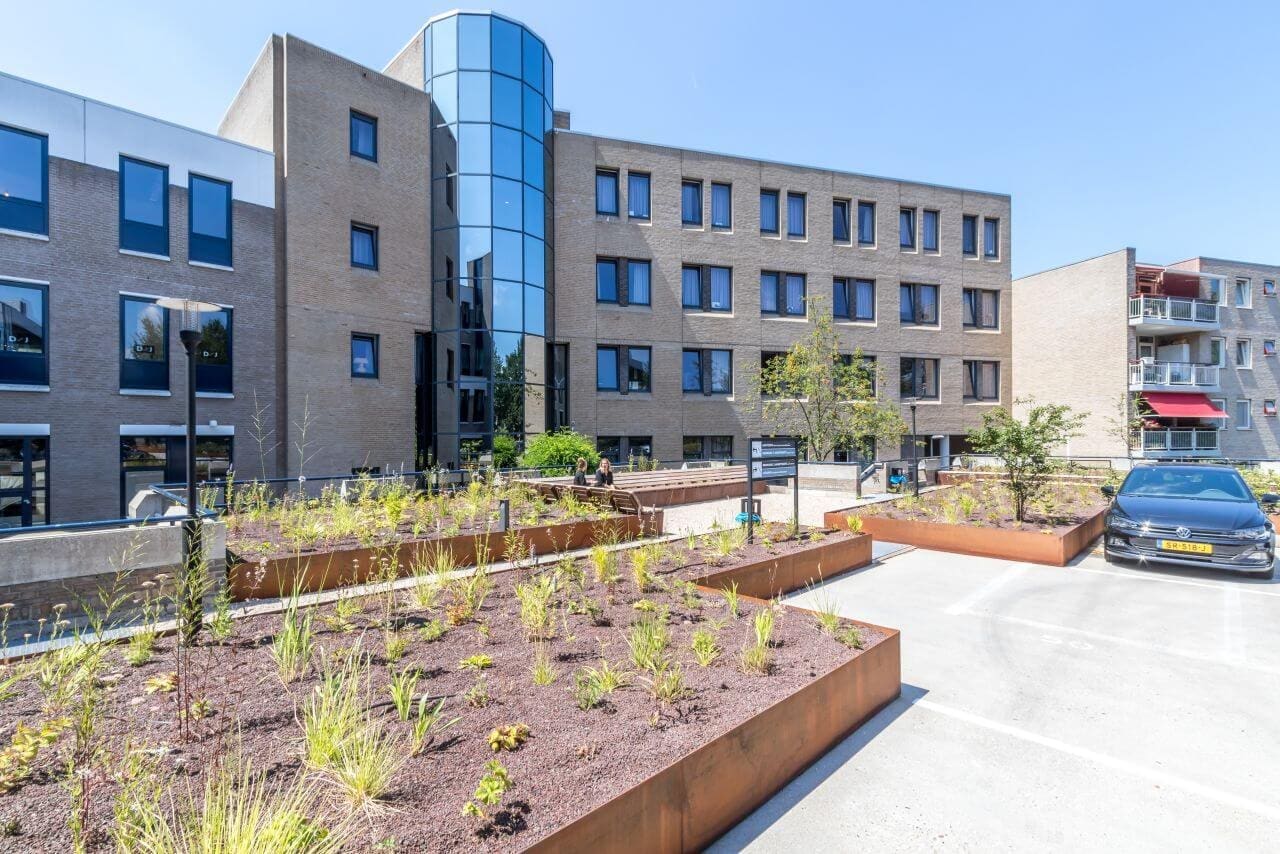 It offers several shared facilities, including a fitness area (CityGym), bicycle storage area and a communal laundry, as well as the largest rooftop garden in the Apeldoorn area! The pleasant 1,500 m2 rooftop garden features a range of amenities.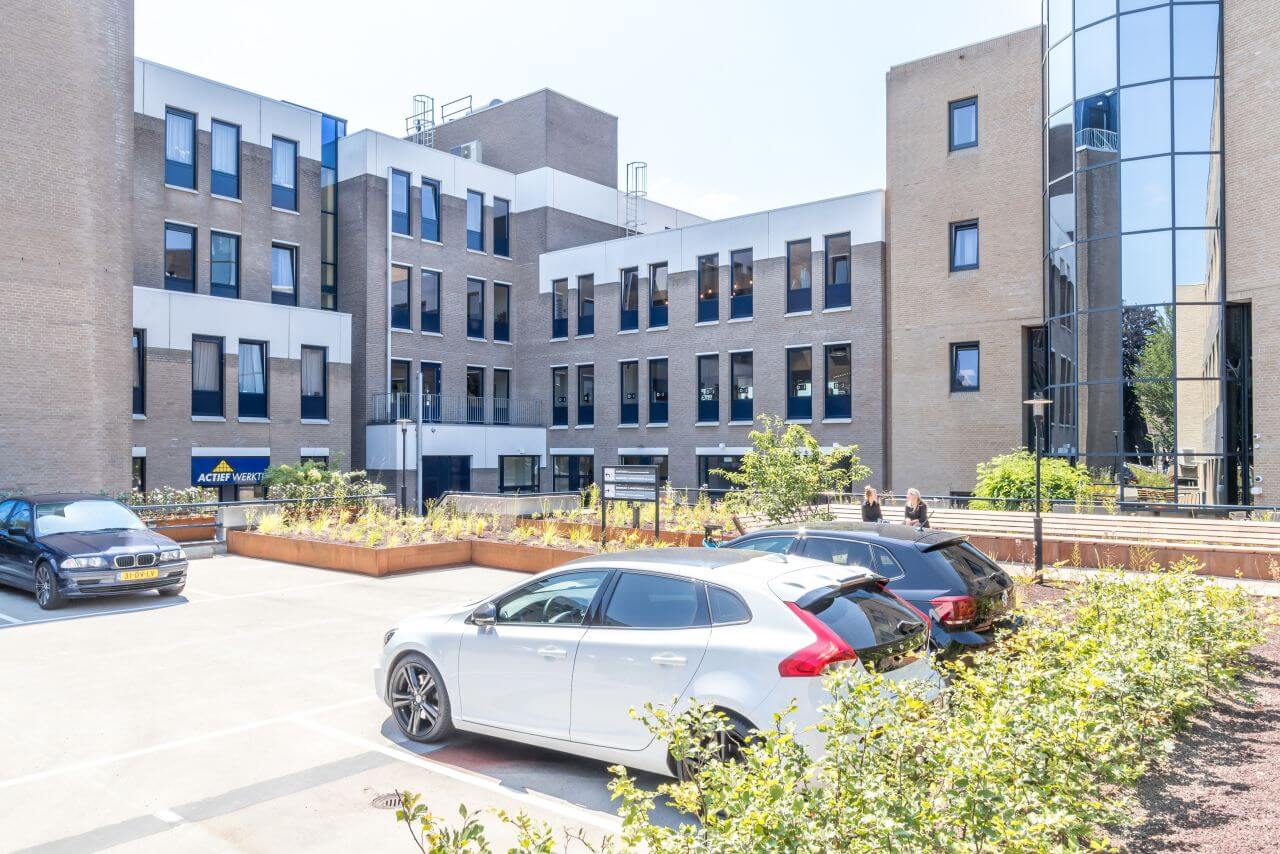 The studios are priced from € 422 per month, dependent upon the floor area in m2, and there is the option of applying for housing benefit if necessary.

The apartments are rented on the basis of a campus contract; that is, you must be enrolled at an educational institution in order to be eligible.